If you want to add strength, power and speed to your running you need to add strength training to your regular running routine. 
Strength training exercises can be used as part of training program for all races, 5K, 10K, half marathon, full marathon and ultra marathon.
Strength training exercises focused on running muscles can add speed and endurance to your running. One pro athlete who has benefited from adding gym work outs to his regular running is British long and middle distance runner, Mo Farah.
This is what Alberto Salazar said of Mo Farah after Mo won 10,000 & 5000 gold at 2012 London Games;
When Mo came to me 18 months ago, he was a skinny distance runner with a great engine but no upper body. At the end of races, he would tire and his head would bob around and his arms would flail.

'He was the weakest athlete I'd ever trained — in terms of core strength and being able to do push-ups, sit-ups and single-leg squats. He was a 90lb weakling.

'The No 1 thing that has helped Mo is not the 110 miles a week he puts in on the road, but the seven hours a fortnight in the gym.'
Going to the gym for a runner is not about beefing up but about building strength. The following gym exercise will help you build strength without adding unnecessary muscle weight.
Gym Exercises to Build Upper Body Strength
Push Ups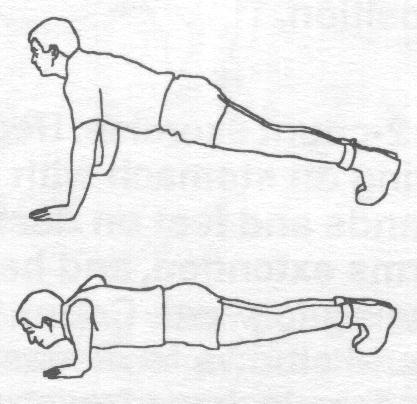 If done properly push ups will add strength to your chest, shoulders, triceps, back, abs and even the legs. Make sure your body is parallel to the surface. Connect your breath with your movements to make it easier. Inhale as you bend your elbows out to the sides and lower your torso down, and exhale as you straighten your arms and lift your torso back to the starting position.
Sit ups
Doing sit-ups is a quick way to get stronger abdominal muscles. Start off with doing the number you are comfortable with lets say 5 and then  add the number when you get stronger. If you can't do them by yourself, ask someone to hold your feet.
Gym Exercise to Build Lower Body Strength
Squats
Squats or squads are good for increase strength. full body exercise that trains primarily the muscles of the thighs, hips and buttocks, quads, hamstrings, as well as strengthening the bones, ligaments and insertion of the tendons throughout the lower body. This is one exercise that will involve all the leg muscles used during running. To add more strength you can hold a weight on your shoulders.
Calf raise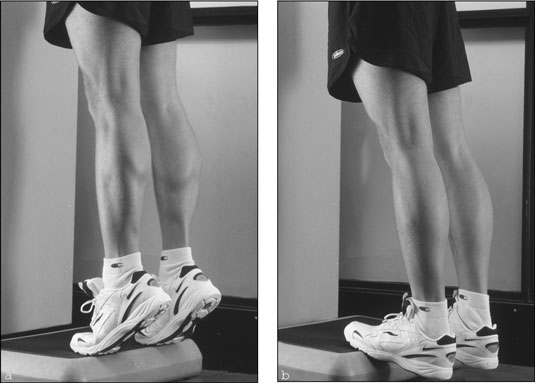 Finally I come to calf raise. This exercise can be done at your door step or on a stair case. Calf raises will strengthen all the muscles of the lower leg.
The beauty of these exercises is you don't have to go to a gym, you can do them from home.
Safety Tips To Follow When Exercising
1. Maintain proper form – Perhaps the leading cause of injuries while working out comes from not maintaining proper form while working out. It is far more important to use proper form than to try lifting heavier weights. A good idea is to install mirrors to allow you to view yourself while working out. This will help you keep a check on your form and make sure you are performing the exercise properly.
2. Use a spotter – If you are doing some exercises where heavier weights are involved, it is a good idea to ask a friend or family member to spot you. Let your spotter know how many reps you are going to perform so they are aware and can help assist you better.